Post on Life After Laundry contain affiliate links. These links are there for your convenience. They do not effect the cost for you, but provides a small commission, which helps keep the creative content coming!
Thank you to Wayfair for sponsoring this post. For more information about sponsored post check out my disclosure page.
There are advantages and disadvantages to buying an older home. Of course, there is always a little more work to be done because they are older, but then the advantage is we don't have to start from scratch. For example we have a beautiful yard with lots of nice shrubs and trees, storage buildings, wrap around paved driveway and a very spacious back deck patio area. All of those things would have taken us years to add onto the house if it was brand new, so thankfully all we have to do is make updates as we see appropriate.
One of the things I want to work on updating this year is our patio area, so I have been dreaming and planning for a while. The first place we will be starting is refinishing the wood, after that I will be free to fill it with essential for a functional patio. It is important to me that the space isn't just pretty but useful as well, and I believe these 5 things will help me accomplish that.
Seating
What is a patio area with out seating? If we plan to ever use this area of entertaining, seating is a must. Plus it would just look pretty empty without it. I would love to have a nice long wooden picnic table for enjoying cookouts and several rocking chairs for relaxing in the evening.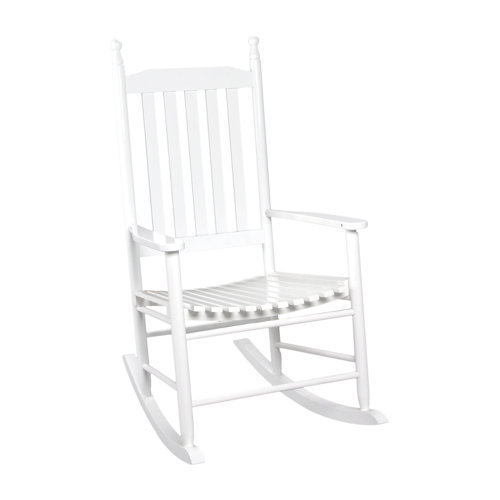 Shade
Our patio stays sunny most of the day. Which is wonderful until it's the middle of the summer and the sun is burning down on us. Without adding some shade we wouldn't be able to enjoy sitting on the porch for the majority of the day and couldn't use it to it's full potential.
11 Fiberglass Market Collar Tilt Umbrella
Storage
Our patio is an addition to our house and happens to be our son's favorite play area. That means there are usually toys laying around that need to be stashed away quickly and easily. The bonus is an outdoor storage bench can also double as additional seating.
50 Gallon Patio Storage Bench
Lighting
Some of the best times to enjoy our patio is in the cool of the evening. Our last get together we had to hurry and clean up everything because it would be dark soon. Having lighting will make sure we don't have to cut the night short, and we can enjoy our company longer.
Solar Light Kit (Pack of 4)
Plants
We all know I love gardening, so bringing plants onto my patio is only natural. It creates the most beautiful decor, and this decor can be very practical as in herbs or veggies. One year my husband gave all the moms in our family planter boxes with strawberry plants. They were such a pretty addition and they got to enjoy the fruit later in the year.
Adjustable Basic Flower Box Holder
I can't wait to add each of these things to our patio. I know it will be a wonderful place for our family to relax, enjoy being outdoors and make memories. If you are looking for more patio inspiration be sure to check out my Wayfair Patio Dreams Idea Board!